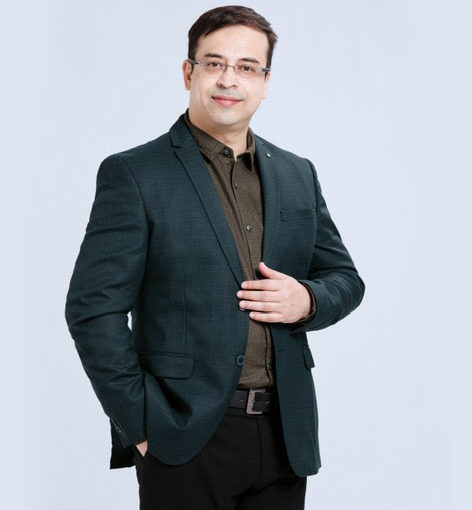 BEFORE YOU PROCEED KNOW MORE ABOUT SANJIB
Dr. Sanjib Chakraborty has been an Educator, lecturer, trainer, Entrepreneur and Performance consultant in Asia since 2003.
His experience has been extensive over 26+ years and he continues to draw on his skills as an instructional designer and learning and development adviser helping participants to fully engage in their role and career. Besides being a PhD in Management Science from University of Hertfordshire, UK with two Masters – in Education (M.Ed in Curriculum & Instruction Design) and in Business Administration, he is a Diploma holder in Learning & Development, CIPD, UK, a Certified L&D Practitioner from British Institute of Learning & Development, UK and a Certified Trainer from Singapore Institute of Management, Singapore. Dr. Chakraborty currently lectures at several international universities in Asia . He is an ardent facilitator and an avid traveler who has been to more than 40 countries conducting workshops and creating engaging learning experiences through custom-made Learning and Development programs. He has been awarded Indo-Thai Chamber of Commerce (Thailand) – Young Entrepreneur of the Year 2010 by Dr Kiran Bedi and also at 26th Indian Achievers Summit New Delhi (India) – The Challenges of Economic Growth & Social Development Year 2010 by Dr Bhuta Singh.